Open Water Diver
No hidden Fees, No one-time Rental Fees, etc...
BOGO OFFER
Buy an Open Water Scuba course and get 1/2 OFF
the cost of training on an additional course!
USE CODE: CLASSBOGO
Starting from
Availability: In Stock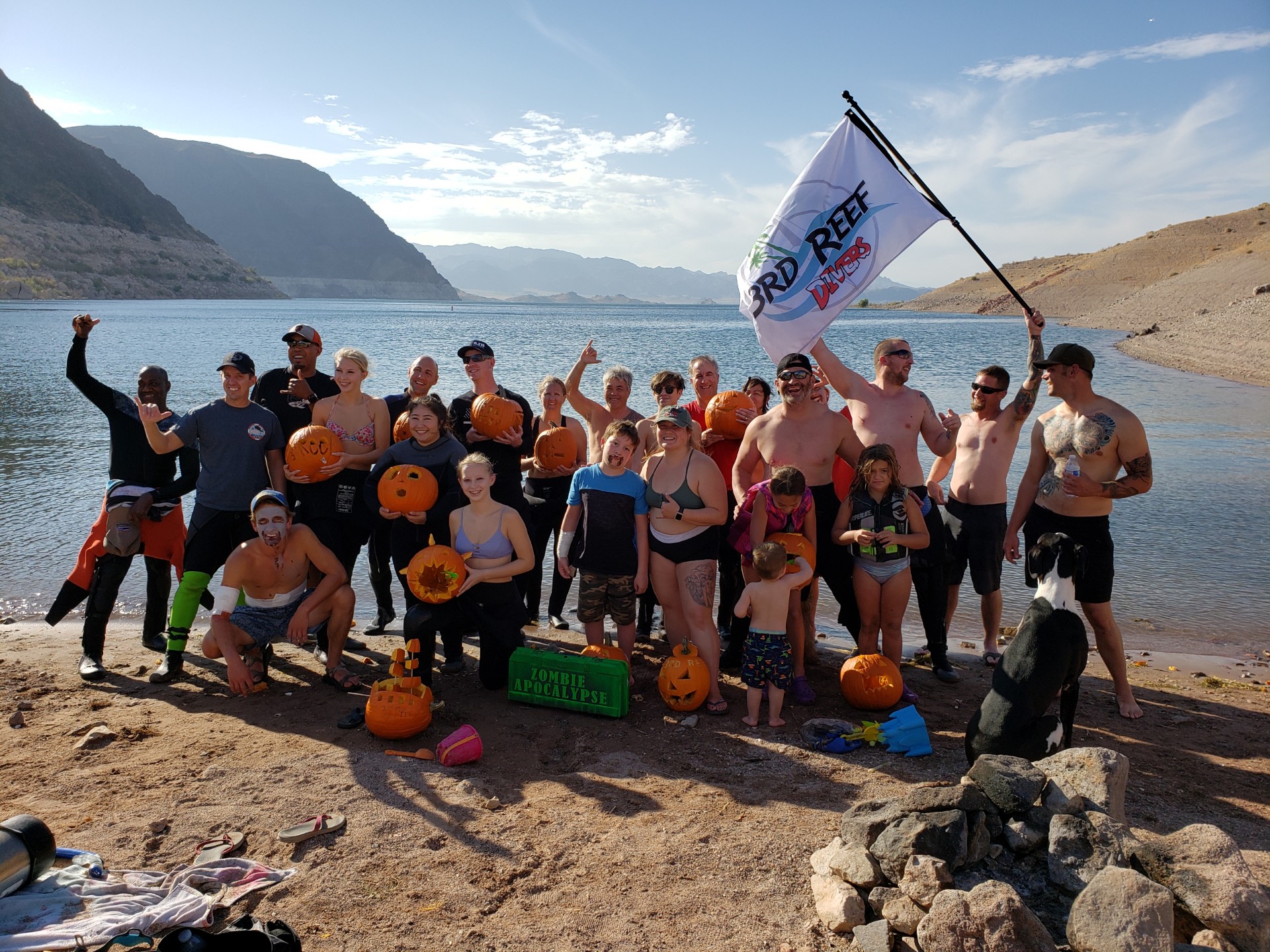 Why 3rd Reef Divers is at the top of everyone's list!
Our philosophy is that your adventure and excitement start from the moment you sign up!
At 3rd Reef Divers, we have been teaching scuba courses for over 35 years!
We are, Divers Taking Care of Divers! Let your Diving adventure begin now!
Course Structure
The 3rd Reef Divers Open Water course consists of three main phases:
Online eLearning to introduce you to the basic principles of scuba diving in the comfort of your home and at your own pace.
Confined Water/pool dives to experience and master basic scuba skills
Four (4) Open Water dives to demonstrate your skills and explore!
What's included:
PADI Open Water Diver eLearning materials

A Student discount towards personal dive gear package (mask fins, snorkel, booties)

3rd Reef Divers includes all professional scuba equipment that you will need for the duration of the course...

(NO one-time rental fees) $65. SAVINGS!

2-3 Fun, Educational confined water/pool sessions

4 open water dives over 2 days

Open Water Diver certification
DAN Student Dive Insurance Program Benefits
Provides up to $25,000 in coverage for medical expenses for injuries that may occur during training
Coverage is valid for up to 180 days after enrollment or upon completion of the last certifying dive, whichever comes first
Covers dive-related injuries that occur both in and out of the water
Covers entry-level scuba and breath-hold diving
Coverage is 100% subsidized by DAN (Divers Alert Network)
Personal, Private Scuba Courses designed just for you or your group are available. If you can imagine it, 3rd Reef Divers can make your dreams come true!
Getting Started
Sign-up and get started on your PADI eLearning now!
PADI eLearning allows you to study at your own pace through an interactive computer-based learning program. Course completion varies by individual and normally takes between 4 and 7 days.
Download and complete the Diver Medical and the Student Agreement forms.
Equipment
As a special way to say "Thank You," for choosing 3rd Reef Divers, you will receive a Student Discount towards your personal dive gear package (mask, fins, snorkel, & booties).
If you would like to purchase your own scuba gear, come on down to the shop and we can help guide you through the process on what gear will work best for you.
What's not included:
You are responsible for providing your own personal dive gear, mask, fins, snorkel, & boots. Unfortunately, snorkel gear will not work for this course.
3 reviews for Open Water Diver William S.
May 23, 2023
Got my certification just in time for a vacation and gained some friends along the way. Solid diving community built around this shop and the people within are extremely knowledgeable. My wife and I had different abilities and they set it up based on our own schedules; flexibility is key. The shops gear is the latest and greatest and even has something for the doggos too. 11/10 recommend! Vicki
Feb 20, 2023
I have always wanted to learn to scuba dive so I checked around and chose 3rd Reef Divers. They worked with my schedule and made the whole process seem easy! They are very knowledgeable, their gear is clean and up to date and they shared with me, my options to become a certified diver. I would highly recommend 3rd Reef Divers! Jacob Strouse
Jan 10, 2021
I heard about this shop from a friend. I had no clue about diving and was really interested. From the moment I walked through the door everyone at the shop was amazing. I left the class feeling very knowledgeable and confident about my diving. You can see that they really care about the students in the class and want them to be the best divers they can be. I would and have recommended this shop to everyone I see. They deserve more then five stars.